Rent Bikes in
Buenos Aires Argentina
Your own adventure on two wheels ¡Buenos Aires awaits!
Choose the option you like
and start pedalling!
Rent Cruise Bike:
see Buenos Aires at your own pace
US$
2
Includes helmet & lock
Full Day Rental
All the time you want between 9 am to 7 pm
US$
15
Includes helmet & lock
24 hs Rental
Take the bike today, bring it tomorrow at the same hour
US$
18
Includes helmet & lock
Rent Mountain bike: pedal full on
¡Ideal for the Ecological Reserve!

Rental includes helmet, lock, repair kit and LED lights.
US$400.- deposit is required
Rent Road Bike:
Conquer long distances

Rental includes helmet, lock, repair kit and LED lights.
US$500.- deposit is required
Included with the bike rentals:

Helmet
Your head is the only home for your brain. Take care of it.


Lock
Secure your bike, ¡Ensure your fun!

Customized Map
To locate attractions and bike lanes


Top Tips
Directions and recommendations that only a local can give you, so you have a the best possible day
Updated map of Buenos Aires with all the bike lanes in PDF format
¿Why rent a bike in Buenos Aires with us?

You get first quality local knowledge

We advise you about bike lanes, places of interest and restaurants, for the best local experience.


Our bikes are in perfect conditions
We have a repair workshop at our shop, so we can take personal care of each vehicle


We are located in the heart of San Telmo
Puerto Madero? Ecologic Reserve? or maybe Plaza de Mayo? You are less than 10 minutes away from these and other points.


We are the ONLY bike business certified green by the Ministery of Tourism
We are proudly committed to the environment and our local community. We are a small business, independent and operated by its owners.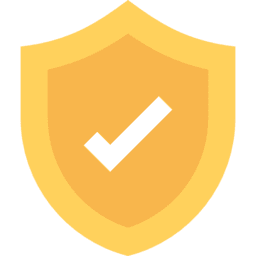 No hidden charges or additional fees
¡Enjoy your ride!
See what they say who rented a bike with us
Fuimos muy bien recibidos. Nos dieron mucha atención indicando lugares para ir, las ciclovías de la ciudad y caminos, una vez que fuimos por cuenta propia sin guía. Además, nos dieron consejos sobre la ciudad, donde comer y qué lugares visitar. Todos muy receptivos y alegres. Al final, cuando devolvimos las bicicletas nos quedamos en el lugar conversando y comiendo galletas que nos ofrecieron. Recomiendo mucho la empresa
Arrendamos las bicis con una amiga y fueron super amables con nosotras, además de que el precio es más que razonable, nos dieron mapas, explicaciones de cómo y por donde transitar por las ciclovías de Buenos Aires y hasta otros datos de interés de la pura buena onda, las bicis resistieron la lluvia de ese día sin problemas y quedamos felices por haber llegado hasta ahí!
Un lugar donde hay que ir que sea para un Tour, para alquiler bicicletas o reparaciones ! Los dueños son muy simpáticos y profesionales.
Dare to discover Buenos aire in a