La Boca & Downtown BikeTour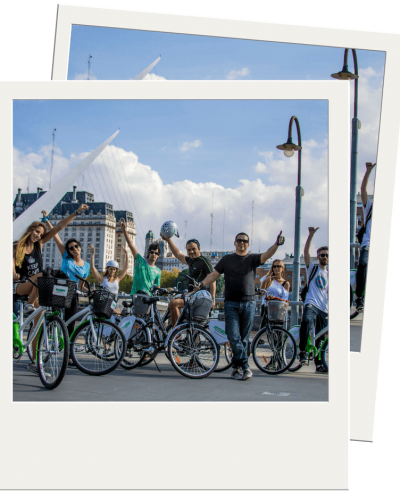 The south of the city:

Football, art, history and tradition: Find out what makes us "porteños"
 Duration: 4 hs | Difficulty: Easy | Distance: 13.4 km | Meeting point: Chile 1145 | Carbon track: 0.68 Kg de CO2.
You get on your bike and you start pedalling. The bustle of the city fades behind as you feel the breeze amidst the trees of Parque Lezama, the first stop. You continue on your way looking out for the iconic yellow and blue. People chatting on the streets and children playing football on the sidewalks. You must be in La Boca, the neighborhood of passion. The Bombonera is empty, but you can imagine the atmosphere that should surely be when the local team wins.
You arrive at Caminito, that colorful open air museum conceived and made reality by Benito Quinquela Martín. The teeming art all around: couples dancing tango on the streets, artists painting while musicians play along. It's hard to believe this area by the Riachuelo River was, 120 years ago, the main port of our city.
You get on your bike and continue toward Puerto Madero. At your back remains the district of the first immigrants, as you make your way through the massive glass buildings. People wear suits and walk at such a frantic pace that you start to see why Buenos Aires is called "the city of the fury".
Right next to that concrete jungle there's suddenly a green oasis. You pedal toward the Ecologic Reserve, which evokes the images of a time long before any human touch. You hear no honks nor engines, nothing but the songs of birds and the silence of the river. Now you can finally breathe Buenos Aires.
But the mysteries of the city center suddenly call out, and you head toward the last point on our itinerary: the imposing Plaza de Mayo. It's the foundational site of our city, and witness to almost every chapter of Argentine history.
Over 500 years of history at a glance: Buenos Aires' Cathedral, Cabildo and the Pink House.

A short bike ride, but a grand trip back in time.

Helmet


Padlock


Bike


Mate tea & alfajor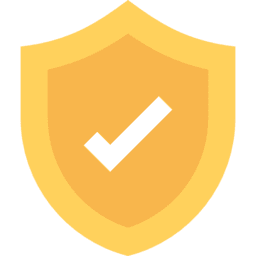 Insurance

Bottle of water
In summertime, temperatures can be high, so we recommend wearing light clothes with long sleeves, hat, sunglasses, sun lotion and extra hydration.
During the winter season, weather becomes cold, so extra coating, gloves and a warm hat is suggested to wear for the cruise
Are you ready for the trip? Here are just some of the places you will discover
We will have multiple stops to rest, observe the landscape and take photos. Also to grab a snack and stay hydrated.
This is what people who travelled with us have to say
It had a couple of places that we wanted to see so we asked them to add all of the other good things that they suggest to complete the southern tour. We are a family with a 9 year old girl and a teenager (17). We enjoyed it all very much! Recommended!
"6 stars !! Highly recommended!"
I give it a 5 because you can not give it a 6, but that's what it deserved. I did a tour of the south of Buenos Aires and it was very very nice. Fernando, who was the guide, is a very cultured person, very friendly and kind. The bikes were also in perfect condition. I could not recommend this enough. Thank you!
Dare to discover Buenos Aires in a
Or explore our other tours